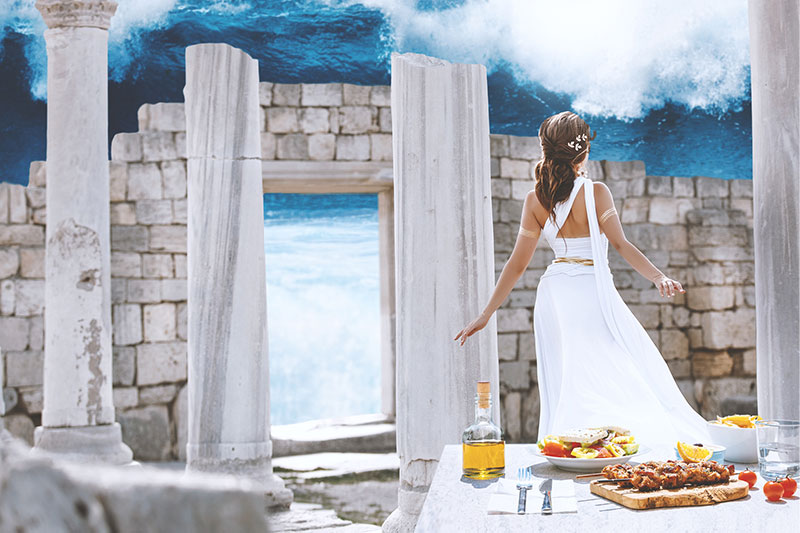 Myrra is a restaurant experience, a journey from the beautiful cuisines of the Greek and the Spanish islands, at Club Vista Mare bay, Palm Jumeirah, Dubai. With access to the beach, ambiance and contemporary food, Myrra is ideal for friends and families.
From lunch to dinner, our influence was taken from traditional Greek and Spanish recipes and developed into a unique contemporary menu.
Adding to the restaurant's whimsical and al fresco vibe, the history of Myrra has an enchanting story in both Greece and Spain:
In Greek mythology, the Myrr tree was created from Myrra, an immortal woman who was transformed into a tree for her own protection against her father. This tree is known for its natural gum found in its tiny thorns, however legend claims that Myrra's tears became the sap.
In Spanish "mira" means "Look here!", and "wonderful" in the Romance Languages.